About FivepPhilo Group
FivePhilo Co., Ltd. is registered directly and nationally, with China State Administration for Industry and Commerce, the highest possible commercial entity registration authority in China, as a company whose business activities are free from usual restrictions of industry categories and geographic areas.FivePhilo Co., Ltd. is established as a large-scale investing platform for investors who focus on the "fashion, food, housing and travel" industries in China and the whole world. FivePhilo Co., Ltd. serves also as a spawning parent to subsidiaries; its office serves as the headquarters of FivePhilo. FivePhilo is also referred to as FivePhilo Group.FivePhilo Group has set up FivePhilo Investment Group Co., Ltd. in Shanghai and FivePhilo Investment Co., Ltd. in Jiangsu, and FivePhilo Group plans to secure business presence in all provinces and independent cities in China and major markets overseas in the next 10 years. FivePhilo Group's core purpose is "to respect the creator and humanity, share vision and share path"; since its inception, it follows the "natural reason", it cherishes "altruistic heart", it is aspired to a business philosophy that values "green, environmentally friendly and healthy living".
FivePhilo Group has investment in fashion and high-end clothing, agriculture, construction, cultural communication, office supply, business management consulting etc. The Group has the whole ownership interest of FivePhilo Garment Co., Ltd., FivePhilo Agricultural Technology Co., Ltd., FivePhilo Construction Engineering Co., Ltd., FivePhilo Culture Communication Co., Ltd., FivePhilo Enterprise Management Consulting Co., Ltd., and FivePhilo Law Firm, all based in Shanghai.Jiangsu FivePhilo Investment Co., Ltd. has three wholly-owned subsidiaries. FivePhilo Group acquired an e-commerce firm in September 2016. FivePhilo Investment Co., Ltd. owns Suzhou Qian Zhi Hang Trading Co., Ltd., Suzhou Qian Zhi Hang Paper Co., Ltd. and Suzhou Guan Mo Paper Co., Ltd. that FivePhilo Investment Co., Ltd. subsequently set up.In the coming years, FivePhilo Group plans to embark on projects in the "Grand Health" industry, in health care and elderly care and related areas of specialization in these industries.FivePhilo Group will be working together with socially responsible talents and elites from all walks of life, providing comprehensive, green, healthy products and services that reflect humane concerns and universally sound philosophy.
Group Structure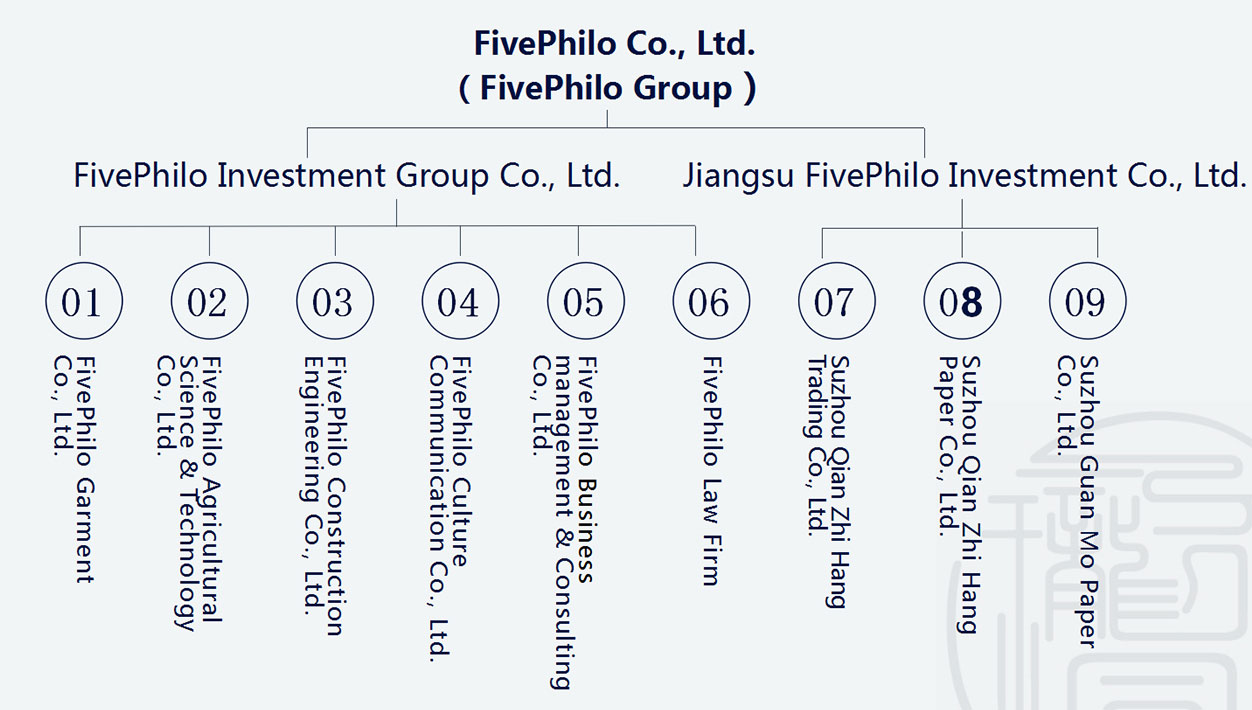 Industrial Distribution
Trademark identification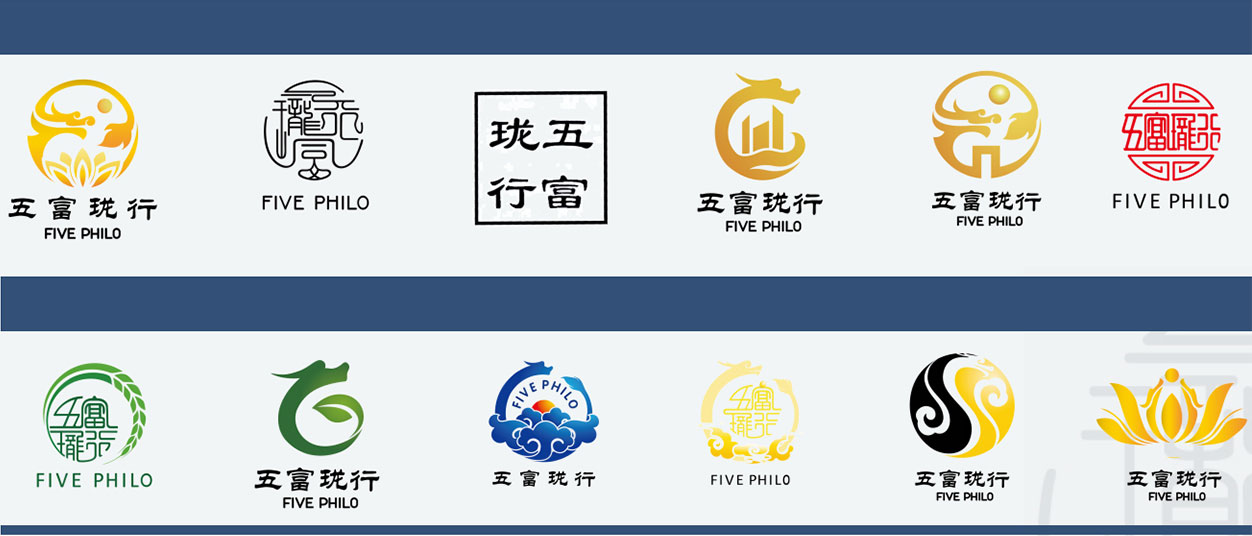 Domain information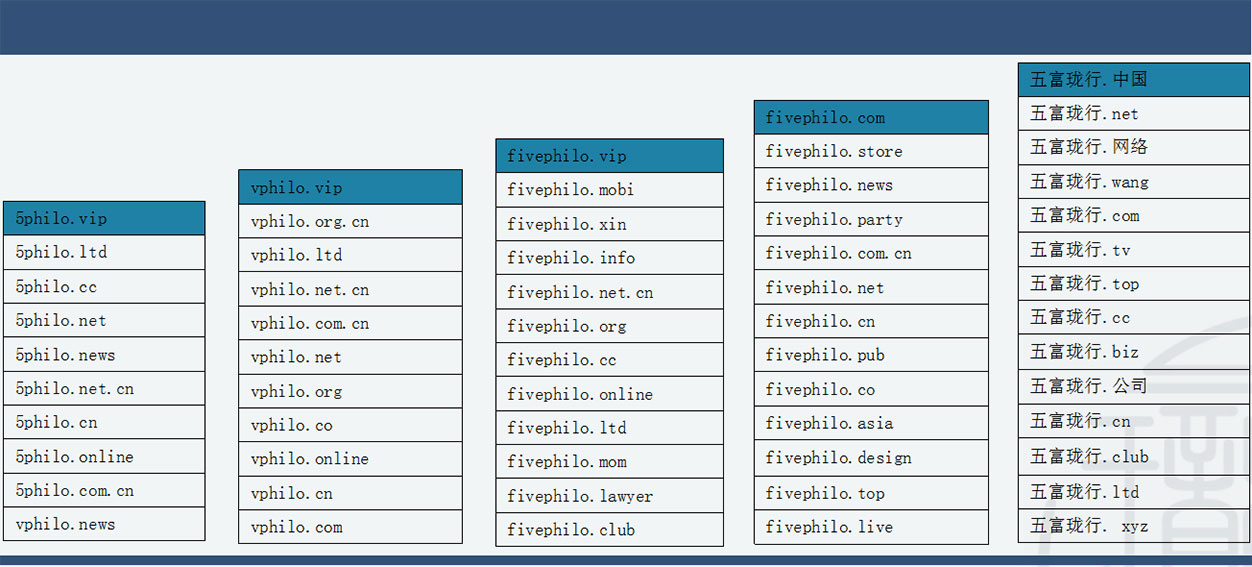 FivePhilo Group